For professional darts in Germany and for all tournaments and competitions, the German Dart Association has the mandatory dimensions and Rules established in the sports competition rules. Anyone who would like to set up a dartboard privately for training or for sociable darts with family and friends, should nevertheless stick to the official dimensions so that the training effect does not fizzle out.
How far is the distance to the dartboard?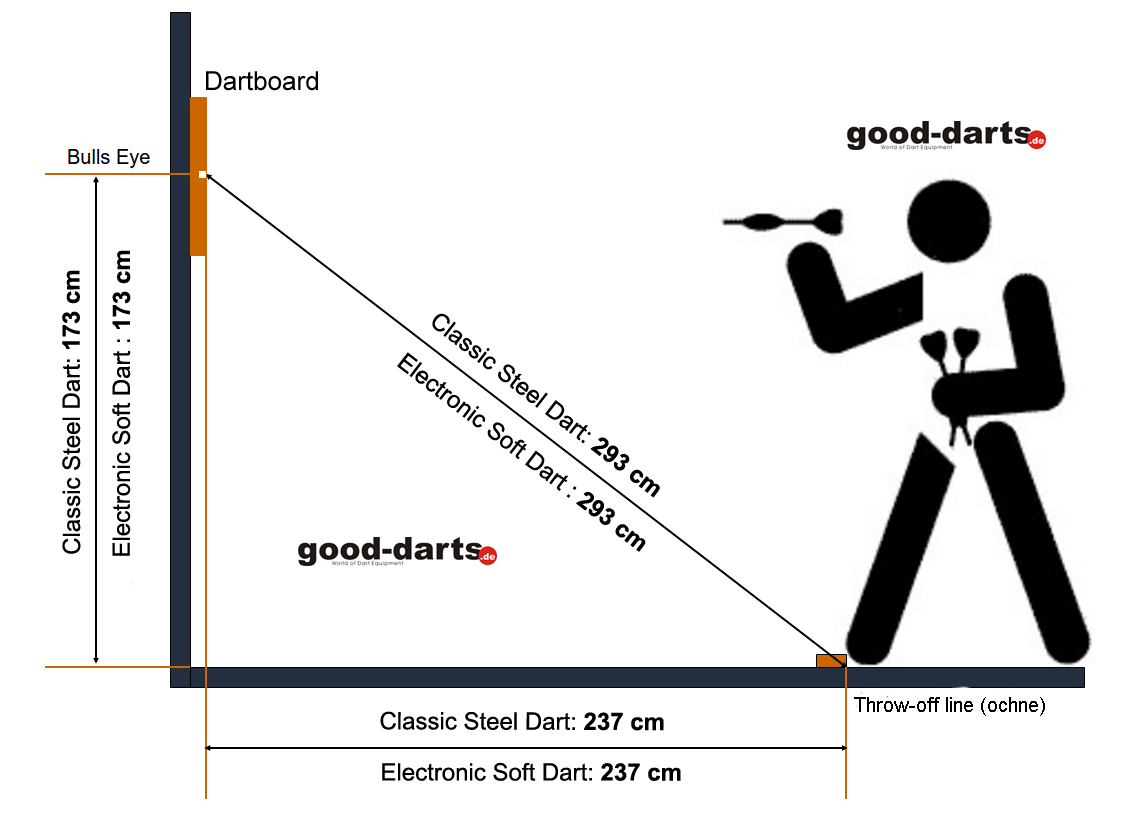 WARNING: Since 01/01/2016, the clearances for Soft and Steel Dart have been adjusted. The distance from the throw line to the dartboard is ALWAYS 237 cm.
How high does a dartboard have to hang?
The height is always measured from the floor to the Bulls Eye. Before, you should use a calibrated spirit level to check if its wall is straight. If this is not the case, measure with the measuring tape or the ruler on the spirit level.
Electronic Dart Board (Soft Dart) - Bull's Eye's Height: 173 cm
Classic Dart Board (Steel Dart) - Bull's Eye Hinge: 173 cm
Many of our electronic and classic dartboards include detailed instructions for mounting and mounting the board on the wall at the correct distance to the throw line and to the floor.
DART MATTS AND OCHEN FOR THE RIGHT SPACING